Hungary has always been best known for the sweet wines created in the region of Tokaj in the North East of the country. It was this Tokaji Aszu that was sought out by the French and Russian Courts and the Hapsburgs, and it was the region of Tokaj that was deemed valuable enough to require the world's first vineyard classification system, introduced in 1700.
More recently, as Hungarian wine making homogenised under Communism, and its diverse range of grapes was sacrificed in the pursuit of ever greater yields, Hungary was also known for its "Bull's Blood," now known as Bikavér.
But neither of these wines on their own gets you to the heart of Hungarian winemaking. Look beyond these examples and Hungary's vibrant, exciting wine culture awaits you. Rare and unusual grape varieties, or more common grape varieties recreated with Hungarian flair. If you are looking for high-quality wines that are slightly different then Hungary is your answer.
Hungarian Wines in the Past
Vines have been cultivated in Hungary since at least Roman times, and possibly since the Ancient Greeks. By the Middle Ages the area now known as Hungary had already been recognised as an area of special wine-making interest, with skilled wine makers being encouraged to settle there by the rulers. Tokaji is first mentioned as early as the 15th Century, but it was not until the 17th Century that the region became known for the sweet wines that have preserved its fame ever since.
Under Communism quality and diversity were sacrificed for high yields and reliability. Vineyards were taken under state control, hardy, vigorous vines were promoted, while temperamental indigenous grapes such as Kéknyelű almost disappeared altogether.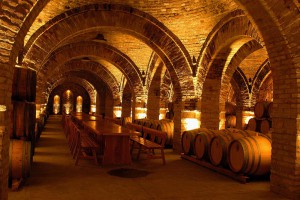 Hungarian Wines Today
These are exciting times for Hungarian winemaking. Today Hungary is particularly known for producing fiery white wines, as well as their sweeter counterparts. But 20 years on from the fall of Communism wine-makers are recovering the traditions, as well as the experimentalism, that existed before collectivisation. It is a time of innovation, rivalries and rediscovery – attempts to define the Hungarian version of "international" grape varieties, and to recreate and rehabilitate their indigenous grapes. Vineyards are experimenting with new blends, new grape varieties in unfamiliar regions, and rediscovering lost varietals – with spectacular results.
Wine Regions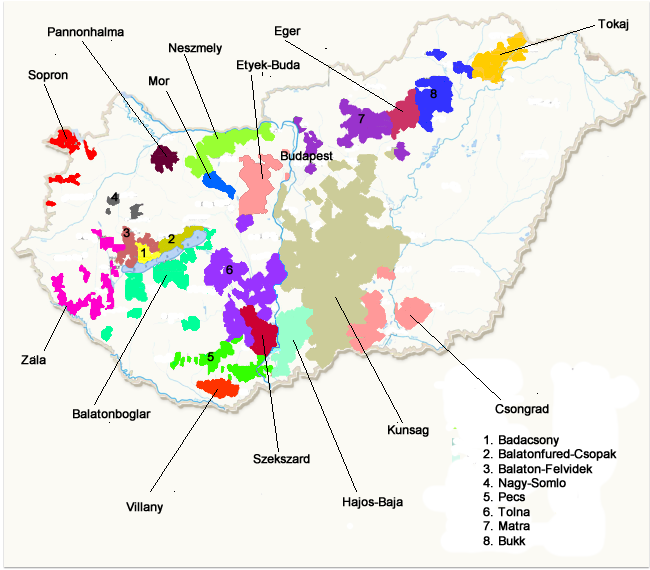 Another recent development has been the new legal framework imposed around Hungarian wines and regions. Among the recent laws passed in Hungary is one that recognises 22 distinct wine regions. Some of the most important of these are:
Tokaj – found in the North East of the country, in the foothills of the Carpathian Mountains. Volcanic soils. Best known for its sweet Tokaji Aszu wines, and the Furmint, Harselevelu and Muscat grapes that it contains, although we are also seeing increasing numbers of dry whites emerging from the region too.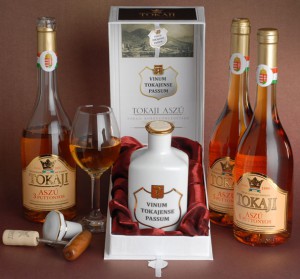 Kunság, Csongrád, and Hajós-Baja – these three regions are all found in the large flat southern area between the Danube and the Tisza Rivers known as The Great Plain (Alfold in Hungarian). This area, easily mechanised, accounts for about half of the wine produced in Hungary, but most of it is for quick drinking table wine. The naming of the Frittman winery from this region as Hungarian Winemaker of the Year in 2007 led to something of a re-evaluation. Many different international grape varieties, as well as local varietals.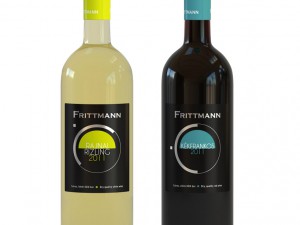 Eger – in the north of Hungary is renowned for elegant reds, in particular its Bikavér blends. Recent wine laws also established the new Bikavér Superior label, for the very best of these historical blends. The more northerly latitude means they may not have the body of reds from more southerly regions such as Villány, but they have an elegance and complexity that has drawn comparisons with Burgundy. Certainly an increasing amount of Pinot Noir is now being grown there.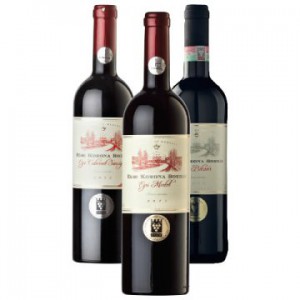 Villány – if Eger is the Burgundy of Hungary, then Villány (some would argue along with it's rival Szeksárd) is Bordeaux. Villány is Hungary's most southerly and hottest wine region, producing the country's best and most full-bodied red wines. Bordeaux varietals such as Cabernet Sauvignon and Merlot are key here, and Cabernet Franc has made a particular name for itself. Portugiesier is also central, the second most widely planted grape in the region after Cabernet Sauvignon.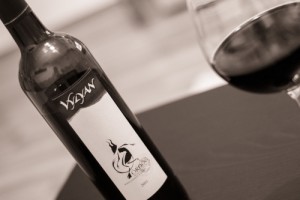 Szekszárd – north and slightly east of Villány, Szeksárd is pushing its rival hard for the crown of best producer of Hungarian reds. Szeksárd, along with Eger, is also one of the two regions to produce Bikavér. As with Villány, Bordeaux varietals play a key role here, but the region has also made a name for itself with its kékfrankos.
You can try hungarian wines also
http://www.hungarianwinesociety.co.uk